Dinawan Energy Hub is a proposed hybrid wind, solar and battery storage project to be located in the heart of the South-West Renewable Energy Zone in NSW. The combined output from multiple renewable energy technologies will enable reliable, clean power to be dispatched to the NSW electricity grid.
The Energy Hub would generate enough electricity to power over one million average Australian homes per year and offset the emission of more than six million tonnes of carbon dioxide.
Planning
The project is in the early stages of planning which includes preliminary environmental studies and defining the project footprint. There will be a strong focus on consulting with the local community and stakeholders, including the Traditional Owners, during this stage and throughout the project.
Feedback
The project site is mostly flat, relatively remote and expansive allowing flexibility in wind and solar farm design based on community feedback.
Benefit Sharing
There will be extensive engagement with neighbours and the local community. We believe in sharing the benefits with the community. A Benefit Sharing Scheme will include a substantial community fund as well as an Electricity Offset Scheme.
Local Jobs
Hundreds of jobs will be generated during construction and operation of the project. Spark Renewables is committed to engaging local labour, including an emphasis on Aboriginal people and women wherever possible.
Agriculture
Dinawan Energy Hub will support agriculture by diversifying farmers' incomes and support grazing opportunities across the project site.
Clean Energy
Spark Renewables is a signatory to the Clean Energy Council's Community Engagement Best Practice Charter for Renewable Energy Developments. This involves a voluntary set of commitments that we will uphold when developing, constructing and operating projects.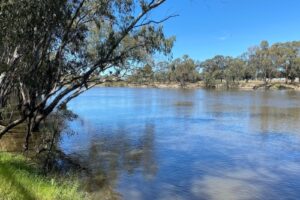 Summary of Drop-in Sessions The first community consultation sessions for the Dinawan Energy Hub were held at the townships of Coleambally on the 7 December, and Jerilderie on the 8 December 2021. Community members could drop in to engage with the Spark Renewables development team, read posters and FAQs about the proposed project, and provide …
Dinawan Energy Hub Initial Community Consultation Read More »
Read More

→
Step 2
Initiate community consultation and preliminary studies, submit scoping reports
Step 3
Development Application and Environmental Impact Statement
Step 5
Final investment decision
Register your details - employment & supplier opportunities
We will contact all businesses and individuals if the project is approved and proceeds to construction.
Get Involved
If you have questions, feedback or would just like to register for future updates, please complete this short online form. You can also call 1300 271 419 to speak to one of the Spark Renewables team.